Details

Published: Tuesday, 22 December 2015 20:01
Written by Pastor Efraim Valverde Sr.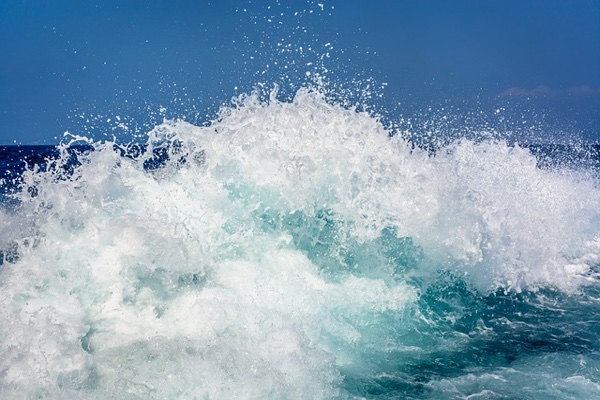 The doctrine of baptism is a subject of supreme importance, and has been considered to be so throughout the centuries which have passed since the Church was founded by our Lord Jesus Christ. He himself demonstrated the prominence of this sacrament when he issued the following command: "He that believeth and is baptized shall be saved; but he that believeth not shall be damned " (Mark. 16:16). He also commanded His apostles to: "Go ye therefore, and teach all nations, baptizing them in the name of the Father, and of the Son, and of the Holy Ghost" (Matt. 28:19). He also emphasized the importance of being baptized, when He traveled to the Jordan River where John was baptizing, and asked John to be baptize Him, saying: "Suffer it to be so now: for thus it becometh us to fulfill all righteousness" (Matt. 3:15).
Many present-day religious leaders teach that baptism is not truly important; thereby contradicting the same Lord they claim to obey and serve. They are following the example of the Pharisees and lawyers who "rejected the counsel of God against themselves" by refusing to be baptized by John (Luke. 7:30). Nevertheless, this tract is not directed to those who oppose the Word of God, but to the sincere Christians, who, having a pure and sincere heart, want to obey the Word of God. These Christians are willing to obey God's commandments, whether they come directly from the Lord or through His apostles, since the Lord bestowed upon them His authority when He declared: "He that receiveth you receiveth me, and he that receiveth me receiveth him that sent me" (Matt. 10:40). I must clarify here, that I am not discussing the subject of water baptism with the purpose of obtaining members for a certain religious denomination or organization. Rather, my goal is that the obedient Christian, whoever and wherever he is, will receive from God the fullness of His salvation. Now that we are aware of these basic truths, let us now continue in our discussion by considering the following questions.

What is the purpose of water baptism?

The Lord stated that the "he that believeth and is baptized shall be saved" (Mark .16:16). On the Day of Pentecost, the Holy Spirit, through Peter's lips, declared: "Repent and be baptized, every one of you...for the remission of your sins..." (Acts. 2:38). Paul, referring to the Lord's sacrifice, declares that the Lord gave Himself for His Church "that He might sanctify and cleanse it with the washing of water (baptism) by the Word" (Eph. 5:26). Peter, referencing the fact that Noah was saved by water in the ark, states:
"The like figure whereunto even baptism doth also now save us..." (1 Peter. 3:21).

How should water baptism be administered?

Paul explains to us that baptism is a symbol of the burial of one who has died. For this reason he poses the following question: "Know ye not, that so many of us as were baptized into Jesus Christ were baptized into His death? Therefore we are buried with Him by baptism into death" (Rom. 6:3). On another occasion he explains to us that we are "BURIED with Him in baptism, wherein also ye are risen with Him" (Col. 2:12). According to these Scriptures, baptism is a symbolic burial through which the believer, now dead to the world (repented) is buried in the waters of baptism and emerges from them, ready to live a new life in Christ. For this reason, baptism should be administered through immersion, submerging the body of the penitent completely in water, according to the example given by the Lord Himself when He entered into the Jordan River to be baptized: "And Jesus, when he was baptized, went up straightway out of the water" (Matt. 3:16). Likewise, when Phillip baptized the Ethiopian eunuch, the Scriptures tell us that "they went down both into the water, both Philip and the eunuch; and he baptized him. And when they were come up out of the water..." (Acts 8:38-39).

What Name should be invoked during baptism?

The Lord commanded His disciples to baptize the Gentiles "in the Name of the Father, and of the Son, and of the Holy Spirit" (Matt. 28:19), and when the apostles carried out the Master's commandment, they baptized thousands upon thousands of believers in the Name of the Lord Jesus Christ. They did not disobey the Lord, as some have had the audacity to say. On the contrary, they faithfully executed His commandment, because they had understood that the "Name of the Father, and of the Son, and of the Holy Spirit" is JESUS the Lord, and that He is ONE. They understood when the Lord told them: "He that hath seen me, hath seen the Father" ( John. 14:9). They understood that "God was manifest in the flesh" (1 Tim. 3:16). They understood that the Lord Jesus was Israel's Messiah, and that He could be none other than God Himself, because there is only one God (Deut. 6:4, Isa. 44:6). They understood that only the God, YHWH, can save, and they were given revelation to understand that the Lord Jesus is that same God, because the Name of God given to men that they might be saved is JESUS the Lord (Acts 4:12). This is the Name "which is above every other name" that Joel mentioned when he prophesied: "That whosoever shall call on the name of the LORD shall be delivered (saved)" (Phil. 2:9, Joel. 2:32).

The following Scripture verses bear witness that the original believers in the Church were all baptized calling upon the Name of Jesus Christ, and never with the titles Father, Son and Holy Spirit: Acts. 2:38, Acts. 8:16, Acts. 10:48, Acts. 19:5, Acts. 22:16, Rom. 6:3, Gal. 3:27, 1 Pet. 3:21. The baptism invoking the titles of Father, Son and Holy Spirit was not utilized in the apostolic era or in the first centuries of the Church. It was an interpretation which came later as part of the package of many other false doctrines, fruit of the apostasy, which were accepted and confirmed by the Council of Nicea in the year 325 A.D.

To whom does the baptism by immersion, invoking the Name of the Lord Jesus, apply?

You, the reader, can find the answer in the Word of God. It is for the Jews (Acts. 2:36-38). It is for the Samaritans (Acts. 8:14-16). It is for the Gentiles (Acts. 10:45-48). It is for believers who have already been baptized with other baptisms (Acts. 19:1-5). "For the promise is unto you, and to your children, and to all that are afar off, even as many as the Lord our God shall call " (Acts. 2:39).

In conclusion: My beloved brethren and friends, if you love the Lord and are one of those who are interested in being sure of the salvation of your soul, we sincerely invite you in the love of Christ to meditate on this important doctrinal subject. The message contained within this tract is not merely a denominational point of view, but is a very specific commandment given by the Lord Jesus Christ Himself, who declared: "He who believeth and is baptized shall be saved."