5 Comments
Details

Published: Tuesday, 22 December 2015 19:06
Written by Pastor Efraim Valverde Sr.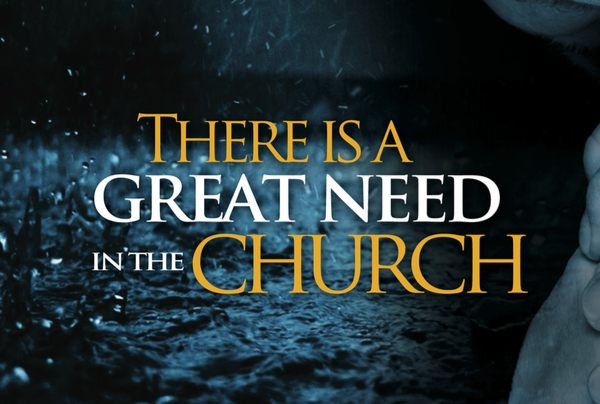 "... and none of the wicked shall understand; but the wise shall understand." (Daniel 12:10)

The people of God need to draw closer to Him in prayer and fasting! It is written that "the wise shall understand" (Dan.12:10), and if we understand what it is that the Lord is demanding from us and we do not do it, I assure you that we will not be considered innocent.

The time of the end has come and the Church of Jesus Christ is entering the final stage of her pilgrimage on earth. We are living in difficult times because satanic armies are using all the power available to them. Consequently, we, Christians, are living in an environment of relentless spiritual warfare, being constantly besieged by legions of demons who, knowing that their time is short, seek at all cost to destroy the only thing that has eternal value in this world, that is, the people that have received the salvation of the Lord.
A large percentage of the people of God, including many ministers, live not totally ignoring, but also not giving due importance to this great truth: We need to draw closer to our God in prayer and consecration. We need to confess that we have been occupying the majority of our time in many things that take away from the hours that we should be spending in prayer. We also need to confess that we have stolen days that we should have occupied in consecration to God in fasting, in prayer and in meditating on His Word. And what has been the result? Logical consequences: the spirit of willingness to sacrifice for Christ and for His work has been diminishing. There are few ministers who are willing to suffer unconditionally for the Lord.

In proportion, the number of Christians who are willing to give themselves wholly to their God has decreased. In contrast, the soil is fertilized for the weeds of vanity, envy, ego, intrigue, pride, strife, jealousy and other similar weeds to grow. Disguised as harmless vegetation, they mix in with the true plants and have entangled the hearts of many children of the Most High.

God speaks to "the wise" (Dan. 12:10), telling us (and expecting us) to be wise. However, in the Church there are also those who are "weak and sickly..., and many who sleep" (1 Cor. 11:30), whom we cannot awaken with sermons or exhortations.  These are Christians whose lives are tied up with "...the things that are in the world" (1 John. 2:15), such as the excessive comforts which result in entanglements and in spiritual slothfulness for the Christian.  There are also the fashions and immodest apparel that careless women and young ladies participate in, serving as instruments to nourish the spirit of lasciviousness and concupiscence within the Church. In addition, television, the internet and other worldly distractions have harmed the lives of many Christians. For many others it has been the love of money and other crazy lusts that have plunged them into perdition and spiritual death. Considering all that I have mentioned, I now ask, how can we defeat the war against these and many other demons? We can only defeat them by drawing closer to the Lord in prayer and fasting.

We are fully convinced that the work of God does not operate, nor does it progress, solely based on reunions, nor with the construction of temples, nor as a result of having a good Financial standing. These are certainly indispensable and necessary to have, but when the foundation of this spiritual structure (the Church) is neglected, (consecration and people drawing closer to their God through prayer and fasting), everything else is in danger of becoming hollow, dry, and lifeless, and the Church runs the risk of falling into the abominable lukewarmness that the Lord speaks about in Revelation, saying that He will "spew thee out of his mouth." "Because thou sayest, I am rich, and increased with goods, and have need of nothing; and knowest not that thou art wretched, and miserable, and poor, and blind, and naked: I counsel thee to buy of Me gold tried in the fire, that thou mayest be rich; and white raiment, that thou mayest be clothed, and that the shame of thy nakedness do not appear; and anoint thine eyes with eyesalve, that thou mayest see. As many as I love, I rebuke and chasten: be zealous therefore, and repent" (Rev. 3:16-19).

The souls of the sinners that surround us cry out, imprisoned and longing to be freed (Acts 26:16-18). What about us? How can we rescue them and bring them to the feet of Christ so they can be saved? Through our own strength? With our own intelligence? By our own virtues? No! Only through the power of God! God offers us that strength so we can do His will, but there is a price attached: our consecration in prayer and in holy sacrifice (fasting). We need to pray more! We need to consecrate ourselves more! We need to cleave to God more!

As ministers, as faithful members of the Church of the Lord Jesus, whether we are elderly, adults in the strength of our life or young people, let us all heed the voice of our God who makes us responsible for our negligence: the lack of prayer and fasting.

As you read this message, it is easy to avoid responsibility simply by not giving it importance, but if you are one of "the wise" (Dan. 12:10), you will bow your head before your Lord, possibly with tears in your eyes, and will confess that there truly is a great need in the Church of Jesus Christ!

In the Name of the Lord Jesus Christ, I encourage my fellow brothers in ministry and the faithful among the people of God that we give all of our support and help to the pastors who are inciting and provoking prayer and fasting among the people of God. We must pray that the Lord will give them the strength and the inspiration to fulfill this commission.

May the Lord grant us that each life and each home be converted into an altar. May each congregation be converted into a torch that burns with the Divine Fire of the Holy Spirit. Only in this manner will we be able to walk in a way that pleases God, and will we be able to faithfully fulfill the work that He has entrusted into our hands. It is only the power of the Lord that will be able to awaken them who sleep, and only that blessed power can bring the lost to the feet of Christ so that they may be saved. God bless you.
Más Artículos
The divine authority in the ministry
"And he said unto them, Go ye into all the world, and preach the gospel to every creature.  He that believeth and is baptized shall be saved; but he that beli...
Loading comment...
The comment will be refreshed after

00:00

.