Write a comment
Details

Published: Sunday, 15 January 2017 04:32
Written by evalverde.com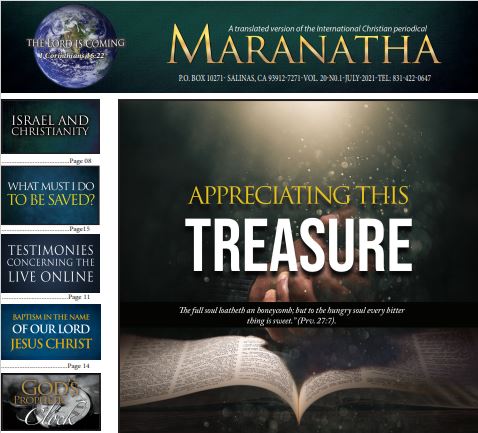 Visit our Downloads section here to get a free copy of the latest issue of our English Maranatha newsletter.
If you would like to support this work with a donation, you may send it to:
Templo Filadelfia
PO BOX 10271
Salinas, CA 93912
or you may contact us by phone or email: 831-422-5024 / evalverde@evalverde.com
People in Mexico can deposit their donations into our BANAMEX bank account:
Account number: 4206 - 13939
Donations through PayPal are also accepted (click the button below):

Más Artículos
Anonymous Youth Questionnaire
We encourage you to complete our anonymous youth questionnaire. Pastor Efraim Valverde III will review all the answers submitted and will address them at Lock...
Loading comment...
The comment will be refreshed after

00:00

.