Write a comment
Details

Published: Thursday, 19 October 2023 03:57
Written by evalverde.com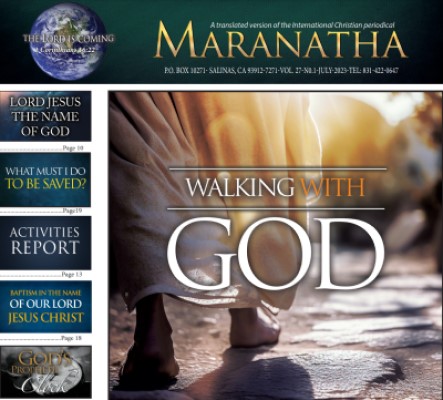 Visit our Downloads section here to get a free copy of the latest issue of our English Maranatha newsletter.
If you would like to support this work with a donation, you may send it to:
Templo Filadelfia
PO BOX 10271
Salinas, CA 93912
or you may contact us by phone or email: 831-422-5024 / evalverde@evalverde.com
People in Mexico can deposit their donations into our BANAMEX bank account:
Account number: 4206 - 13939
Donations through PayPal are also accepted (click the button below):

Más Artículos
There is a great need in the church!
"... and none of the wicked shall understand; but the wise shall understand." (Daniel 12:10)The people of God need to draw closer to Him in prayer and fasting...
Loading comment...
The comment will be refreshed after

00:00

.